Associated with technological innovations taking place in the beauty industry, 2018 has been described as the year of beauty tech. These days, we see plenty of beauty tech start-ups encouraged by the current trends in the sector and taking up new challenges.
Here we meet Yueno Kawai, an innovator in beauty tech with focus on cosmetic surgery. She is the head of Meily Inc and founder of the eponymous social media site for sharing knowledge and experiences of cosmetic treatment.
The annual market size for cosmetic treatment is substantial, estimated at 720 billion yen. But with a lack of industry-wide change over many years, an interactive tool for users of cosmetic treatment has not been available until recently.
Hoping to address this social need, Ms Kawai took the initiative to provide a technological solution to the problem by creating "a platform where users of cosmetic treatment can easily find valuable answers to their questions and worries." Here we ask Ms Kawai about the challenges of her endeavor.
Yueno Kawai

CEO of Meily Inc. / Chuo University student on leave
Born in 1995. Economics student at Chuo University, currently on leave. Head of Meily Inc. Spent over 4.3 million yen on facial cosmetic surgery. Starts up Meily in her fourth year as a student. Has raised funds twice from multiple private investors such as Now Inc, YJ Capital Inc, EastVentures Inc, Mr Honda of FreakOut Holdings Inc.
Encouraged by personal experience to ease worries over "cosmetic treatment"
We ask Ms Kawai to briefly explain to us about the service provided at Meily.
Yueno Kawai: Meily is in essence a social networking service for cosmetic treatment. We hope that by interacting on our digital platform, fewer people who are considering a cosmetic treatment or surgery would worry because of lack of available information. On our site, people with an actual experience of cosmetic surgery can share their insights and provide opinions on clinics where they received treatment.
What motivated you to start up a service with focus on cosmetic treatment?
Yueno Kawai: There are two reasons. The first one is my personal experience of cosmetic surgery. The second one is that I have felt the need for a platform to share knowledge on cosmetic treatment. I remember how upon completing a chin surgery, my chin acquired an elongated shape. Thinking about possible complications, I felt uneasy at first. The chin swelling was the cause of change in appearance, and the doctor reassured that we needed to give it some time to return to normal. Still, it did not alleviate my anxiety, and during the two months of waiting apprehensively for the chin swelling to pass, I had to wear a mask to conceal my face when going outside.
Could you tell us more about the need for information-sharing platform in the sector of cosmetic treatment?
Yueno Kawai: The cosmetic treatment sector has been known for its "information asymmetry". That is to say, although there is a significant demand for information on cosmetic treatment, the supply is non-existent or sporadically provided on Twitter and blogs, which makes information gathering a time-consuming experience. When I had cosmetic surgery, I wanted to talk to people who received similar cosmetic treatment. As of today, there are more than ten thousand accounts on Instagram and Twitter devoted to the subject of cosmetic surgery. Still, upon exchanging opinions at offline meetings and through direct messaging, it was revealed that many people feel the same about this issue.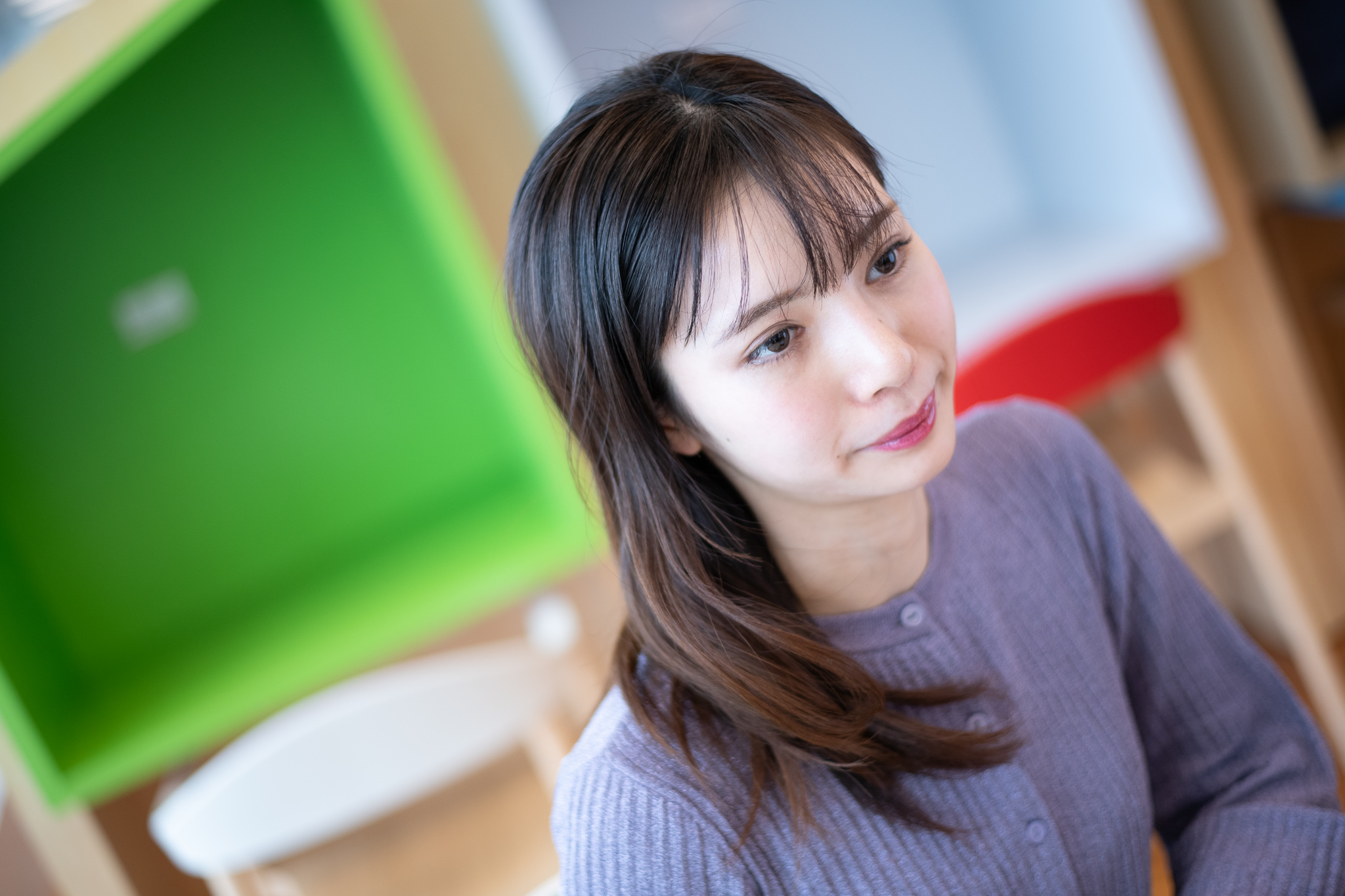 Hiring engineers through Tinder
Your personal experience, and also people's opinions about the need for a platform devoted to cosmetic treatment inspired you to start up Meily?
Yueno Kawai: Exactly. Upon grasping the people's needs, I thought "creating my own app might be a solution".
Initially, by my own efforts, I created a web site devoted to cosmetic surgery in South Korea, and requested about 180 persons to write a report about cosmetic treatment. About 30 people responded to my request and I was impressed how detailed the information provided was as some people even included pictures. Such feedback confirmed my belief about the need for information-sharing service. Then, it became clear that providing a valuable service would only be possible with engineers' involvement. Delivering value was my first priority and starting a company was not in my mind then, but it turned into an enterprise eventually.
So, you started looking for people to join your team. How did you recruit the engineers?
Yueno Kawai: I met the members of our team through a social search app Tinder. At first I tried talking to engineering students at my university but most of them were already assigned to different projects or about to start careers. When I noticed that profiles of Tinder members describe a person's occupation such as "engineer" or "designer", I started Super Liking them…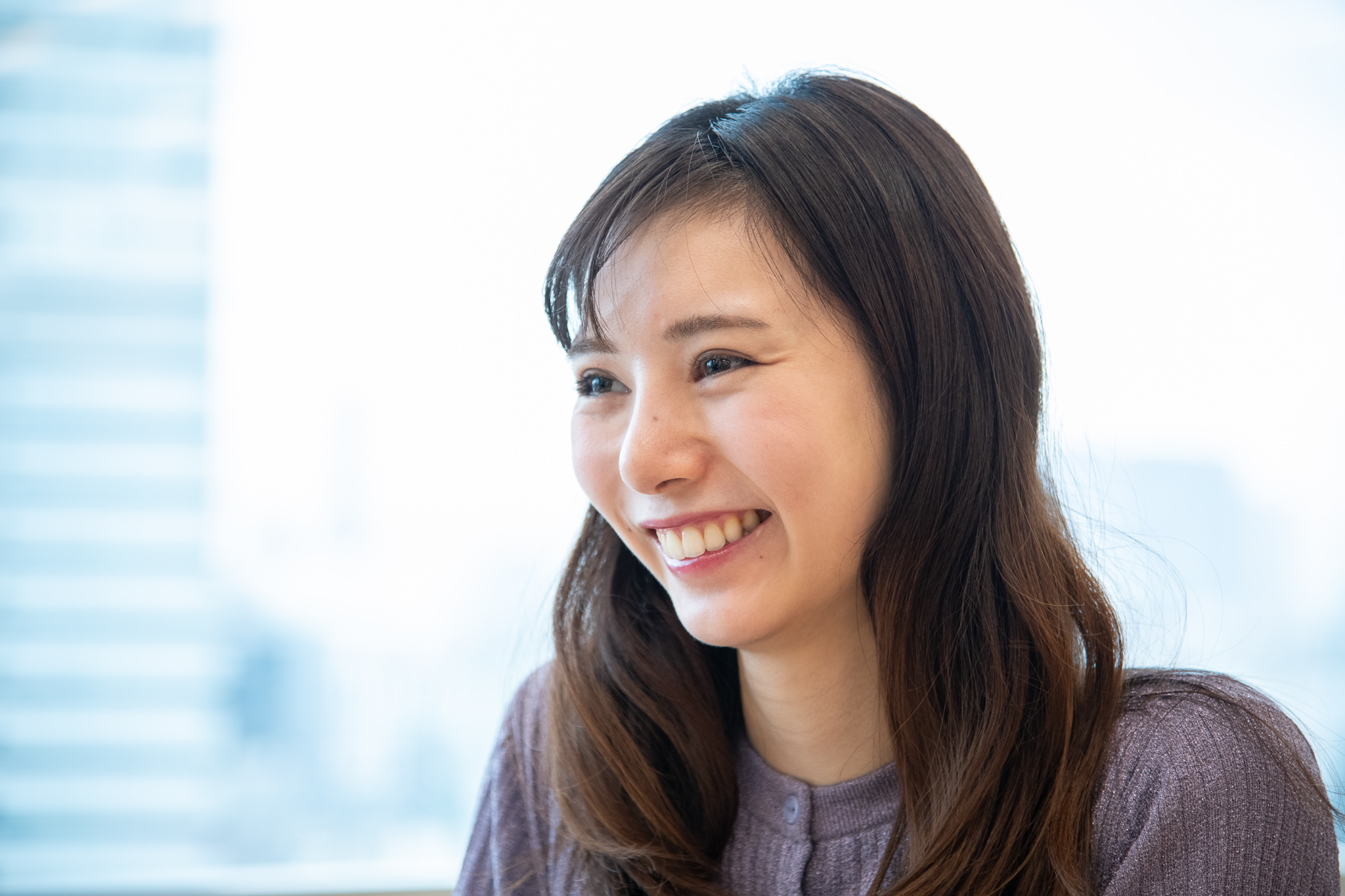 Tinder-based recruiting is really a new way of finding team members, isn't it?
Yueno Kawai: I agree. To engineers who had responded quickly, I sent a message saying "I want to create an app for cosmetic treatment!" During the actual meeting I presented my ideas with a self-made prototype as I was very keen to get them interested in my proposal.
And did everything go smoothly from then on?   
Yueno Kawai: Luckily, the first engineer that I met, and his colleagues have joined our team at Meily. Following our first meeting, I had a chance to meet his colleagues, and introduced to them my friend who also like myself had cosmetic surgery, to make sure they get acquainted with future users of the proposed service.
In the beginning, all engineers were involved in the project on a part-time basis. But after we completed fund-raising, they are currently working full-time. They certainly agree with the vision at Meily, and considering my grasp of the market for cosmetic treatment and high demand for such service, they decided to take up a challenge.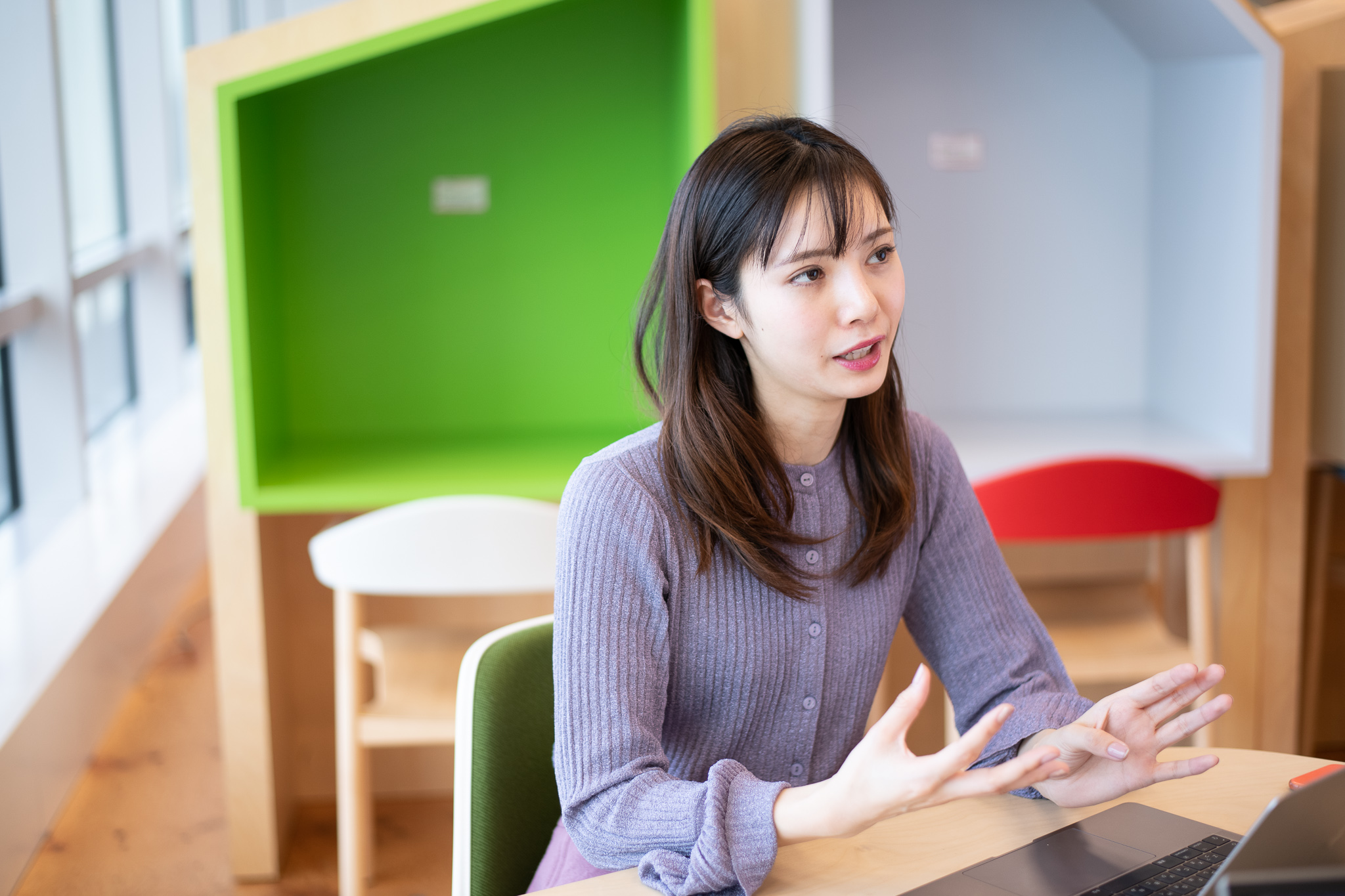 Towards confident future with a life-changing cosmetic treatment at 4.2 million yen
You mentioned that your personal experience inspired you to start up Meily. Could you tell us what made you decide to have cosmetic surgery and how you felt during that time?
Yueno Kawai: In my high school years, I used to wear eyelid glue to create a double eyelid but constantly worried about it falling off and felt sad when eye-shadow did not apply smoothly. During that time I decided for myself to have double-eyelid surgery in the future.
I received my first cosmetic treatment while at university, and it was quite momentum-driven. I saw a clinic which offered a procedure of "double-eyelid without cutting". I visited there to receive counseling but when the monitor showed a reduced price, I made a decision to proceed with the surgery.   
How did you feel after receiving your first cosmetic treatment?  
Yueno Kawai: The doctor was caring towards patients, and gave advice to proceed slowly so that post-operation swelling would not interfere with day-to-day life. He recommended opting for natural double eyelid first as it was possible to make changes year-round. My eyelids did not swell after the operation which formed my first impression about cosmetic treatment.
However, the swelling occurred when I received treatment for the second time so as to enhance the double eyelid. I had to participate in club camp activities right after the surgery, and everyone noticed. As I had not let anyone know about my eyelid surgery before then, I attempted to divert attention from myself saying I did not have any cosmetic treatments. However, nobody made sarcastic comments and people's reaction was kind saying "your eyelids looked lovely before as well".
Afterwards, I also had facial cosmetic surgery, and my total expenses on cosmetic treatments amounted to about 4.2 million yen which is equivalent to the purchase value of a Lexus car. The amount of facial expenses, so to speak.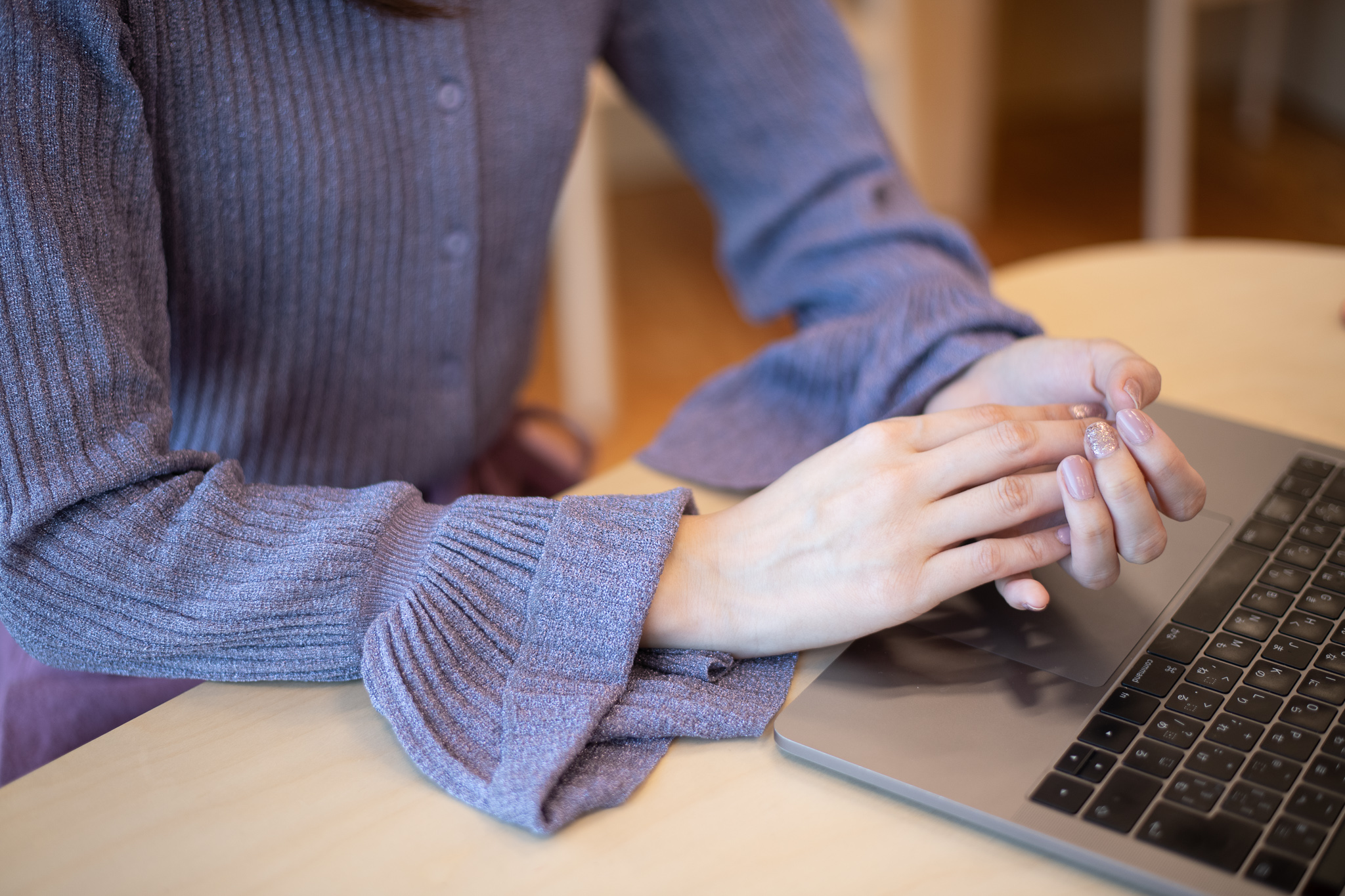 So you experienced both when cosmetic treatment felt natural and when it did not. Before and after the cosmetic surgeries, were there any changes in the interaction with people?
Yueno Kawai: I am really happy about how other girls see me now. In the past school years, I remained in the shadow of others without being noticed. But now, more people show their interest in me, and I have met lovely new friends.
A world which values freedom of choice
Although people's awareness and attitudes have been changing compared to the past, there are still many people who disagree with cosmetic treatments. How do you intend to change public opinion through Meily's service?          
Yueno Kawai: Meily's message to the world is that people who opt for cosmetic surgery want the same things from life as other members of society. We want to be able to live with freedom of choice.
At the same time, we at Meily do not agree with casual attitude and overdoing cosmetic treatments. That is why our mission is to explain about all aspects of cosmetic surgery including not only successes but also risks and failures. We want to live in a world where people, who opt for cosmetic surgery, do so being informed about the risks.
While working on Meily project, have you thought why there is criticism of cosmetic surgery choices people make of their own free will?
Yueno Kawai: Recently, Meily was featured in Nittele's online news program The SOCIAL and gathered about 800 comments. I read with interest all comments and found a lot of criticism. Male commentators in the over 30-40 age groups in particular seem to be objecting strenuously to the idea of cosmetic surgery. Although I think it's alright to have a different opinion, I don't quite understand their absolute opposition.
Criticism is inevitable in all areas of life. Some people may need an outlet to vent their frustrations, and the cosmetic treatment industry seems to be an easy target.
Have you personally ever experienced thoughtless criticism from others?
Yueno Kawai: People in my circle do not seem to object to cosmetic treatments. Albeit it's possible they have not voiced their objections.
I believe the future generations will have more positive attitude towards cosmetic treatments which help to invigorate people by giving confidence and hope for a better life without disturbing others. I believe the world will become more open-minded.
Finally, as a message to our readers, how do you see the world changing through Meily service?
Yueno Kawai: People who opt for cosmetic surgery represent a minority group similar to LGBT communities. While we are in the process of shaping our own community, we would like to convey a message that there are people among us who live happily.
We would like to live in a world which values tolerance and magnanimity, where people are open and understanding towards minority groups.
Original Text: https://ampmedia.jp/2019/02/21/interview-meily/